Call us today at Gate Repair Culver City and get the right repair solutions you desperately need for your automated gate system.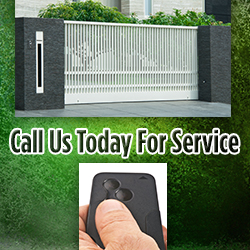 We use the most realistic, yet successful means of repairing all sorts of gate systems in the while California. Call us whenever you need help with our 24/7 customer care number.
All types of gate systems have their eventual wear and tear. That is why, it is very essential to have the right gate repair partner who is trustworthy to perform simple to complex repair solutions. For all your repairs and maintenance requirements, call the professionals at Gate Repair Culver City now.
Call us now : 310-526-2131
Contact our company for free estimate