People, who own a residence or a business, want to be sure that their property is protected in every way. An Intercom System at your gate will certainly make a difference. Anyone who wants to enter your property can only do so by announcing their presence and having you grant them access. Intercoms are complicated and come in different types but "Gate Repair Culver City" has long experience and fully equipped intercom gate repair technicians for immediate services and consultation.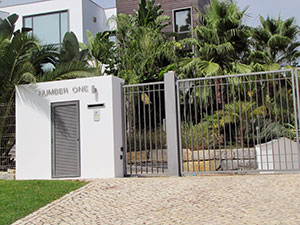 Well-trained contractors for gate intercom services
There are a few different brands and our company uses the products of the best. Doorking, Linear or Aiphone intercom systems are the most often used. When looking for intercom installation, an expert technician will be sent to your property to complete the job in a quick and professional manner. A gate intercom system will help you to keep anyone out that is not welcomed in your property. In addition to security that comes with installing a gate intercom, these systems will also boost your property value.
When a technician of Gate Repair Culver City comes to your property, he will have the knowledge and expertise to not only program Doorking intercom entry systems but also to do intercom repair. In addition, once the system has been programmed, the settings can always be changed. A technician can be sent out to handle any issue that may come up along the way. Our technicians will also help you to understand your system and operate it the best way possible.
There are two different types of keypads that are available. One is a phone system and the other is a keypad intercom. With a phone enter system, when approaching the gate the person who wants to enter picks up the phone and a call is placed inside. Someone on the inside has to then grant access and the gate will open. With keypad entry system you pull up to the gate and enter a code. It is just a matter of preference which one you choose and in any case you can have the support of our Intercom System specialists. Email your problems today!